Madison College Campus Plans
Madison College is committed to providing a safe space for all students, faculty and staff.
Our policies reflect the utmost consideration of health and safety guidelines set forth by the Centers for Disease Control and local health officials. These policies are subject to change in the event those guidelines evolve.
Coming to Campus
Face coverings are optional.
It is up to you. Respect the decisions of others to wear a face covering or not. Madison College is a harassment and discrimination free space.
Keep a safe distance.
Be mindful of others' personal space and preferences. Elbow bumps are a great alternative to handshakes.
Do not come to campus if you're experiencing any COVID symptoms, even if you're vaccinated.
Stay home. Get tested.
COVID symptoms include:
Cough
Shortness of breath or trouble breathing
Fever
Chills
Repeated shaking with chills
Runny nose or new sinus congestion
Muscle pain
Headache
Sore throat
Fatigue
New gastrointestinal symptoms
New loss of taste or smell
COVID Dashboard
We update the COVID Dashboard each month with cases reported to Madison College.
MONTHLY CONFIRMED CASES ON CAMPUS

| Month of | COVID-19 Positive Cases Reported |
| --- | --- |
| January 2023 | 15 |
| December 2022 | 19 |
| November 2022 | 28 |
COVID-19 Telehealth Program
If you test positive for COVID-19, antiviral treatments are available to help prevent you from becoming seriously ill, being hospitalized, or dying.
Wisconsin's COVID-19 Treatment Telehealth Program provides free, easy access for Wisconsinites to health care consultation, screening, and prescriptions for COVID-19 oral antiviral treatments.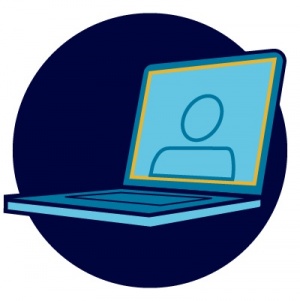 COVID-19 and other infectious diseases and viruses are active in our local communities. While Madison College cannot guarantee that our campus is free of infectious disease, with everyone working together we can reduce the risk of transmission of these diseases within our community. We have adopted rules that are designed to reduce the risk of transmission of these diseases and viruses on campus. The rules are based on guidance and recommendations from state and local health experts and authorities, including the Centers for Disease Control, and more. We take the safety of our students, faculty and staff seriously. Failure to comply with the rules may lead to disciplinary action up to and including exclusion from campus. Questions about the rules should be directed to Geraldo VilaCruz PhD., Dean of Students, 608.243.4555 / deanofstudents@madisoncollege.edu.
Thank you for your cooperation.